June 3, 2020
SRAM vs Shimano on AliExpress
Can the original components from two big manufactures be bought on Ali?
Let's find out!
Shimano
On Ali widely represented components are Drivetrain (shifters, derailler, cranks, chains etc), brake related stuff and, most interesting, pedals.
Unfortunately, there are a lot of data about fake Shimano components.
The top position of fake Shimano components goes to pedals. We know a lot of stories of buying bad quality pedals from 520 to 8000 series. 
Pedals looks the same, but in details you can see the difference. 
Also, the main concern is the quality of fake pedals. They can bend, they can lock, release mechanism works bad. All of these problems can lead to injuries.
So we suggest you avoid buying any Shimano pedals unless you are sure for 150%.
There are a lot of reviews of both road and mtb fake pedals. Photo below we took from one of them (source)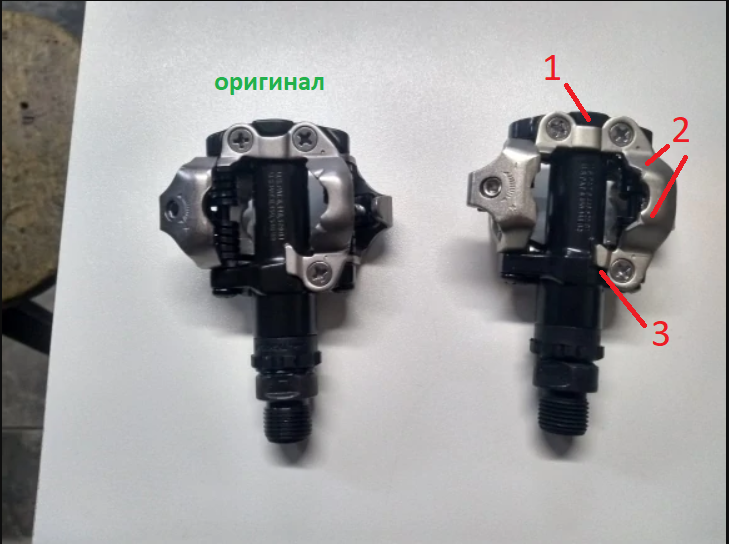 Cheap Shimano brakes can also be fake, but for their real application (cheap brakes for riding around the house) they will be fine.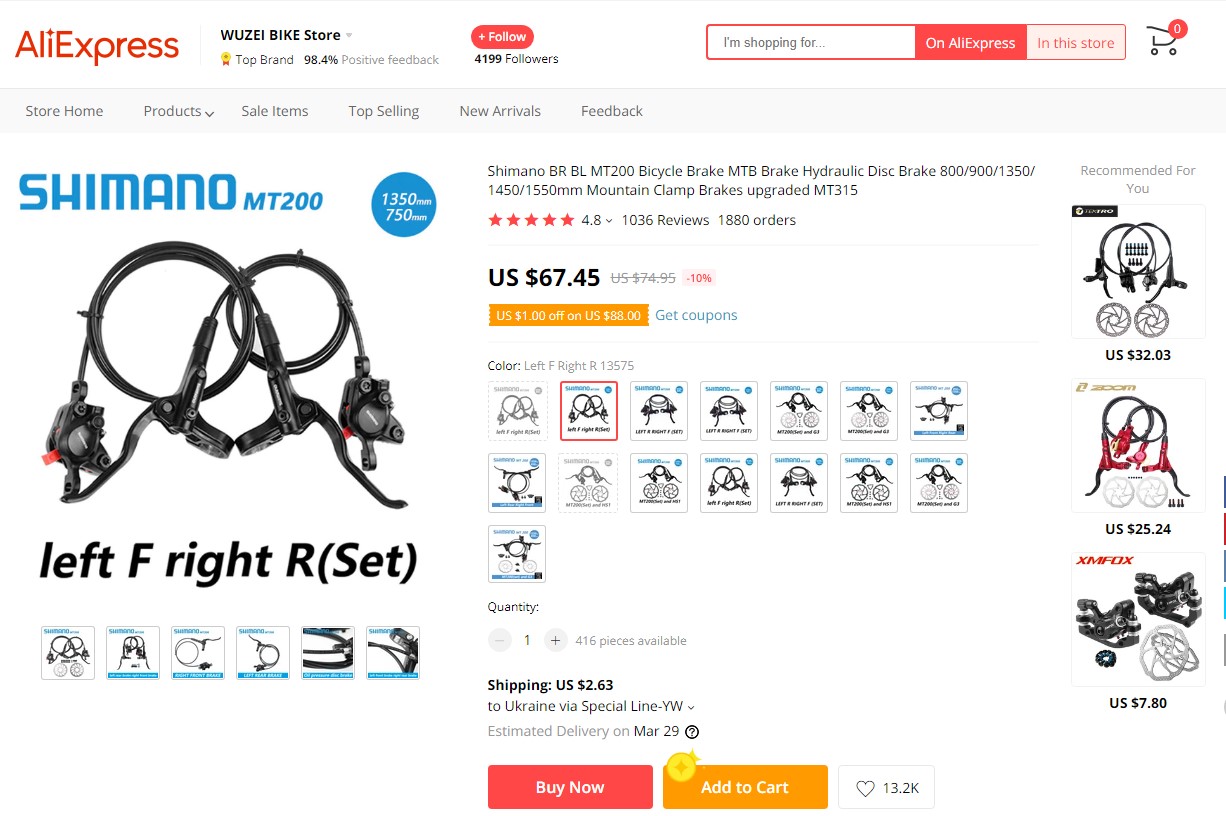 Also, you can get them with fake SRAM disc rotors 🙂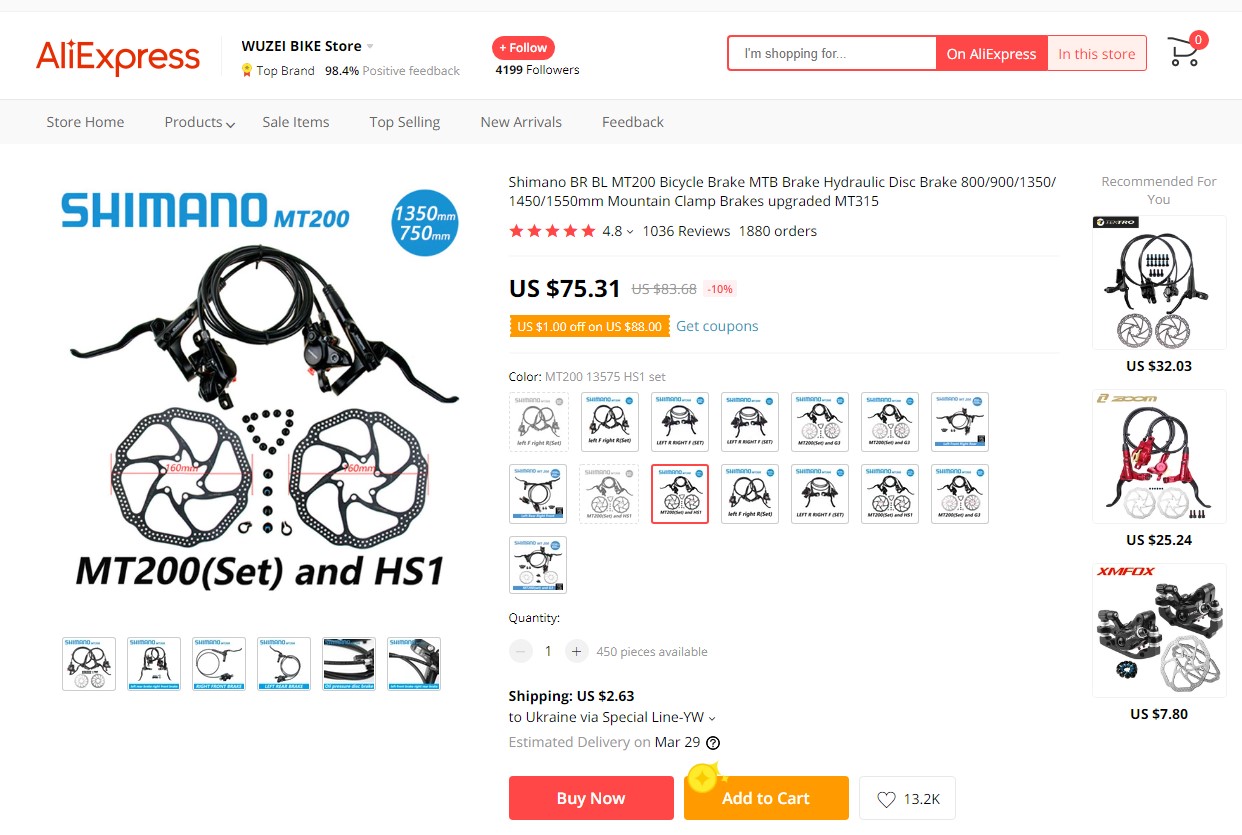 As for more expensive components, we know two shops on Ali (links below) that mostly sell original Shimano. Mostly because we know one case of buying fake XT rotors from one of them.
Prices are a bit lower but still high enough.
For example, the RT-MT800 rotor will cost ~25% less on Ali (Shop #1).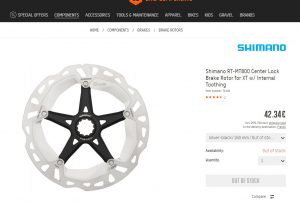 Rear derailleur RD-M8120 will cost ~30% more on Ali (Shop #2).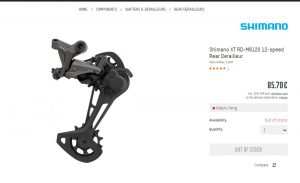 You can check some parts that were bought by our friends in the catalog.
SRAM
Shipping and price policies of SRAM makes less sense to look up for components on Ali.
In general, there are a lot of genuine products with removed serial numbers (so SRAM can`t track them down).
There are two components, that are known to be copied for decades.
Fake Avid\SRAM rotors (we use them, and they are OK)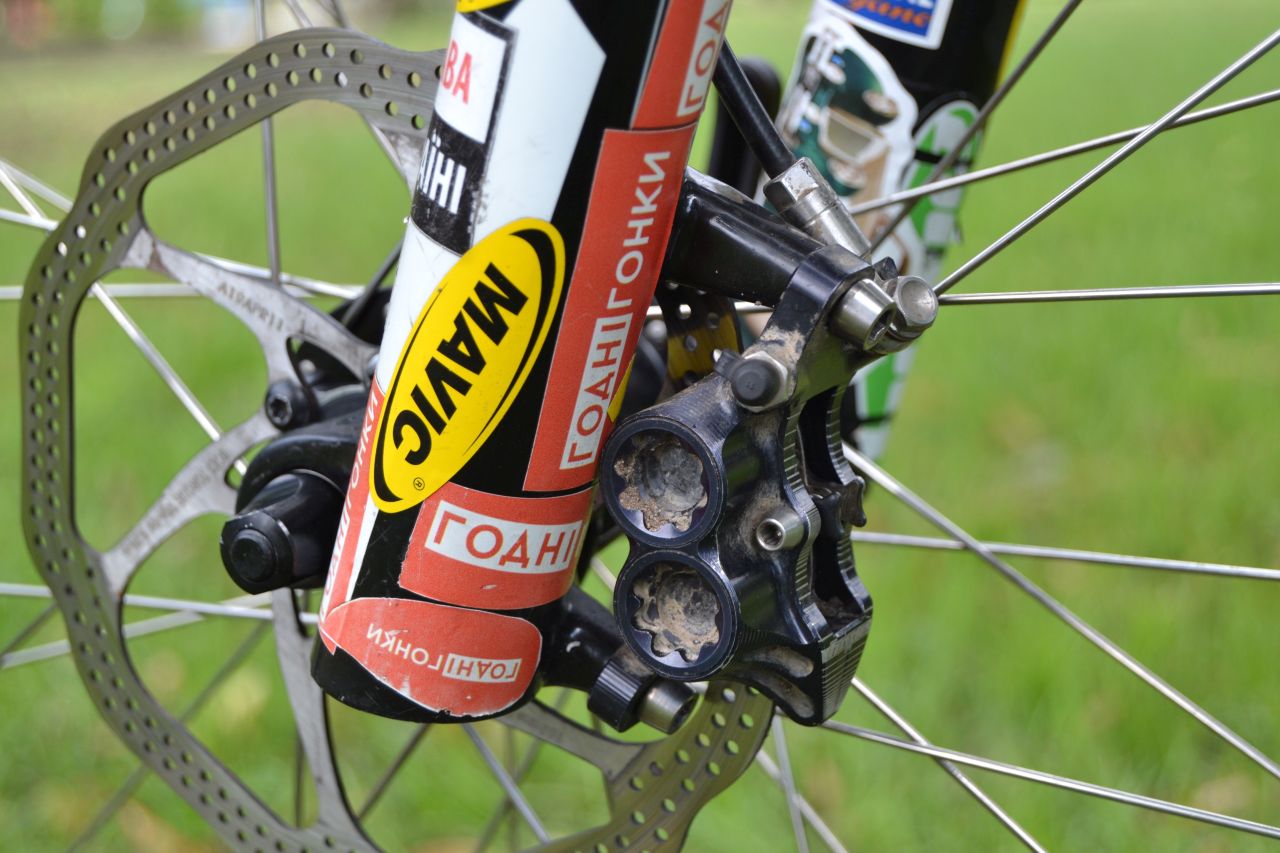 And BB5\BB7 brake calipers (they were available on eBay way before Ali became so popular). We had no experience with calipers, so can only compare prices:
Avid\SRAM BB7 pair on Ali costs 42 euros, while one original caliper with rotor will cost two times more: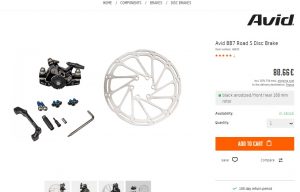 As for expensive components, it goes for findind a needed lot right here, right now.
Carbon crankset X0 (a bit outdated, but can be equipped with direct mount chainrings) for ~200 euro: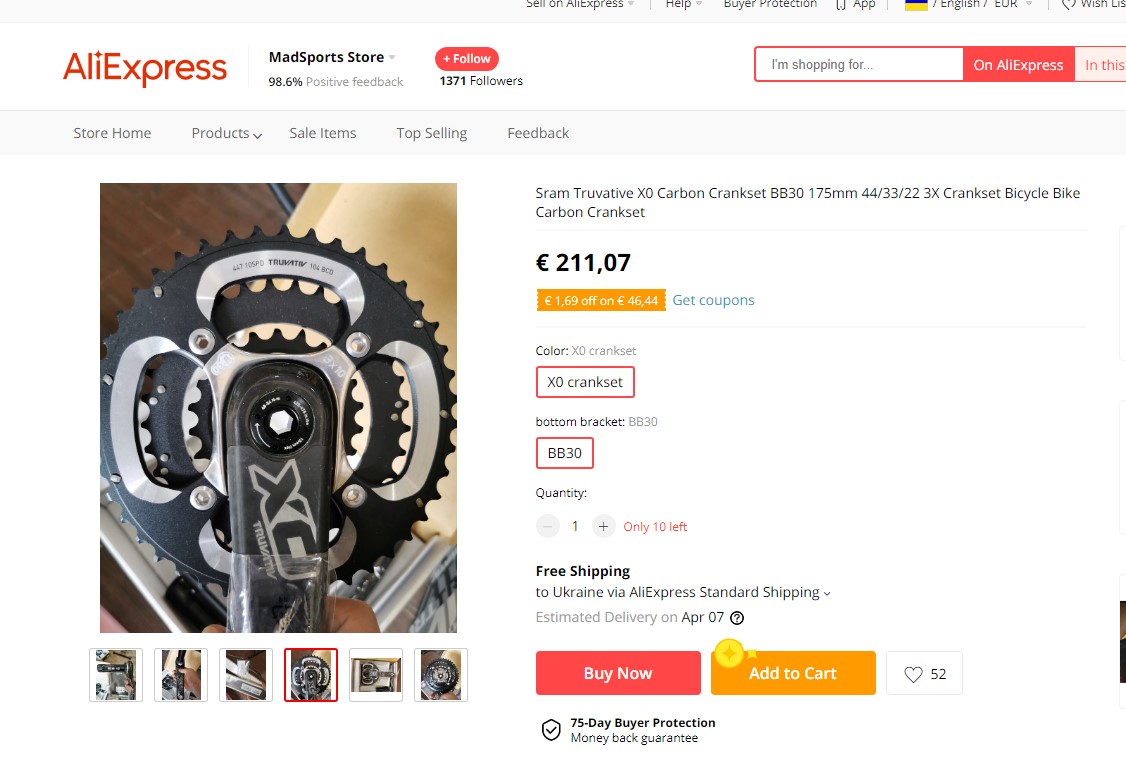 A bit more modern carbon crankset XX1 for ~250 euros:
You can even buy XX1 groupset for ~ 1400 euro!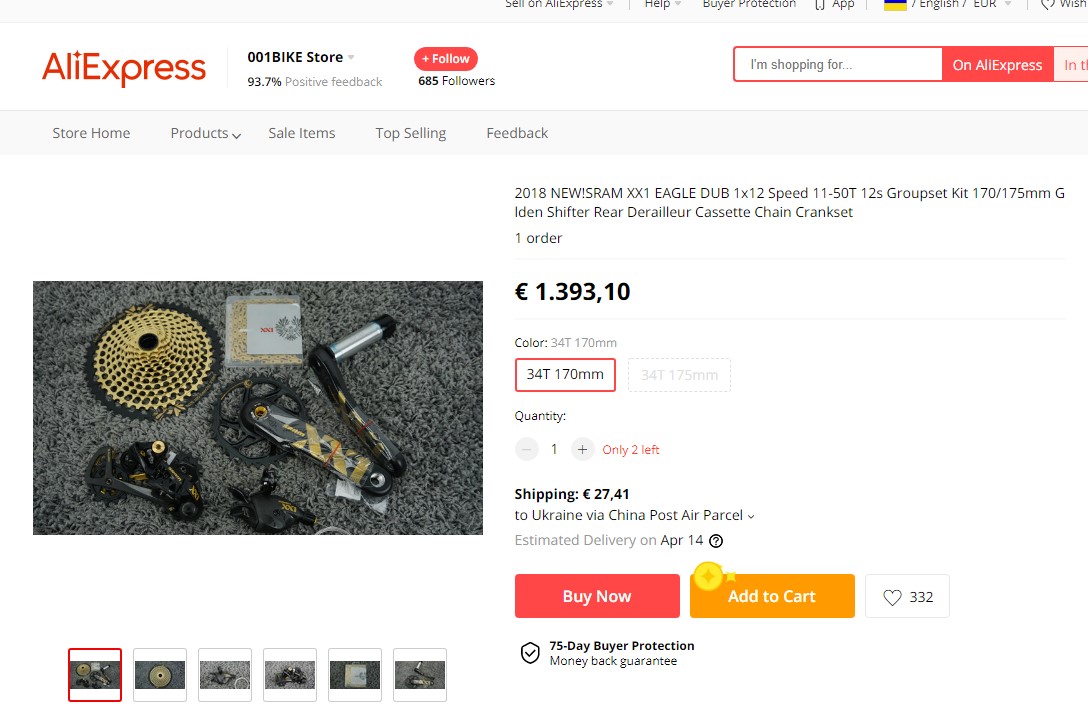 There is a wide range of Rock Shox forks available on Ali: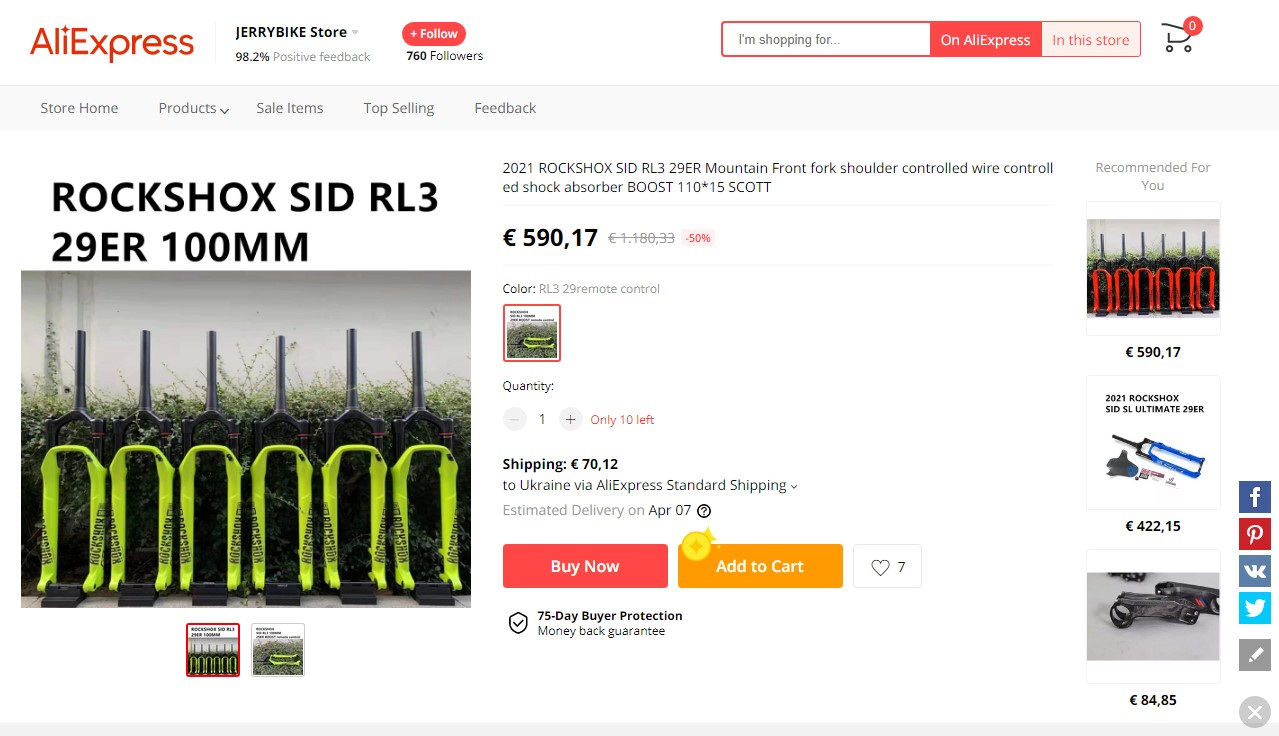 Can we use Nino to promote it? Yes, we do!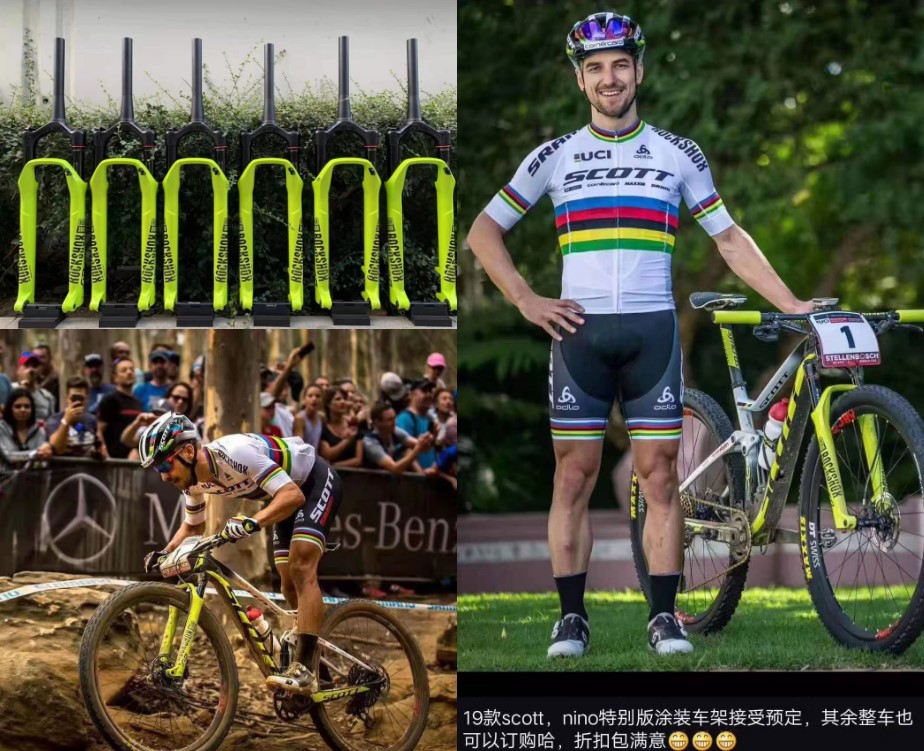 But, as far as we know, the only SRAM related components worth attention are direct mount chainrings: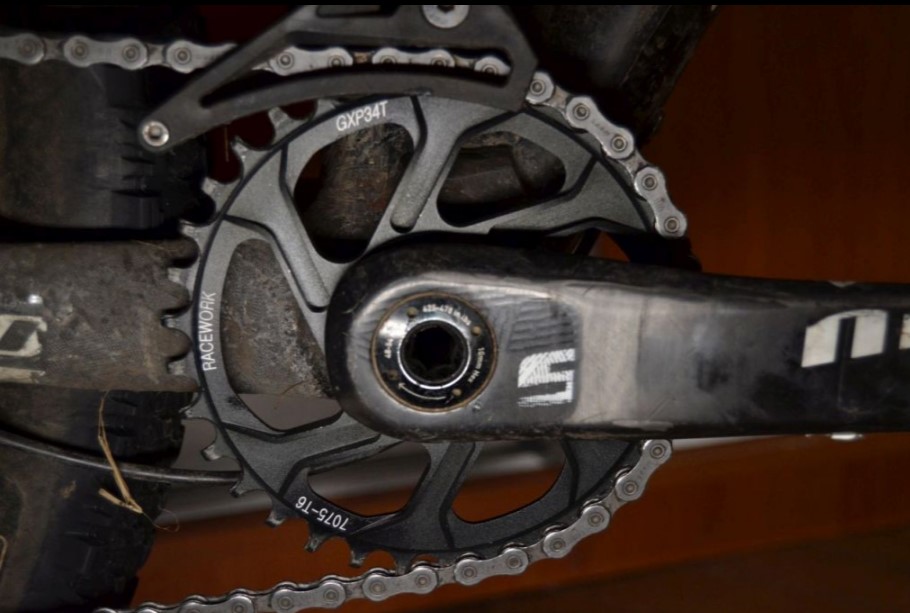 We recommend avoiding chains from both Shimano and SRAM on Ali, as chains can be easily manufactured by a lot of factories.
Conclusion
Reasons to buy expensive Shimano components on Ali:
As for 2021, Shimano bans components export from one country\region to another, so you can no longer order Shimano directly from Bike-components, Bike-discount, bike24, and so on;
Parts you need are available only on Ali (as you can see, both rotor and derailleur are out of stock on Bike-components)
Reasons not to buy expensive Shimano components on Ali:
You still can get fake parts for a high price;
You can get 100% original Shimano components (from shops like Bike-components, etc) using postal local UE forwarding postal services;
You won`t get any warranty (not sure if it is needed when buying cassette or derailleur)
Reasons to buy expensive SRAM components on Ali:
Quite high chance to get original components;
Prices can be really low on sales\cleanups.
Reasons not to buy expensive SRAM components on Ali:
You won't get a big price difference for regular listings even with LBS;
You won`t get any warranty (a useful thing knowing SRAM quality problems);
SRAM still can be ordered from Online shops like Bike-components, etc.
In both cases, you can avoid paying import taxes, as Ali sellers can set whatever price you want in the invoice.
Worth it?
As for Shimano – maybe, but only in certain shops.
As for SRAM – looks like it not, as you can get competitive prices with guaranteed support
In both cases, we recommend reading about known issues of a certain product you need (for example known cluster failure on Shimano XT 771 10 speed cassettes, or pistons stuck in SRAM Level brake levers) and buying only one that is not likely will need a guarantee support.
Also, some fake products still can work well enough.